Clothes for the Couch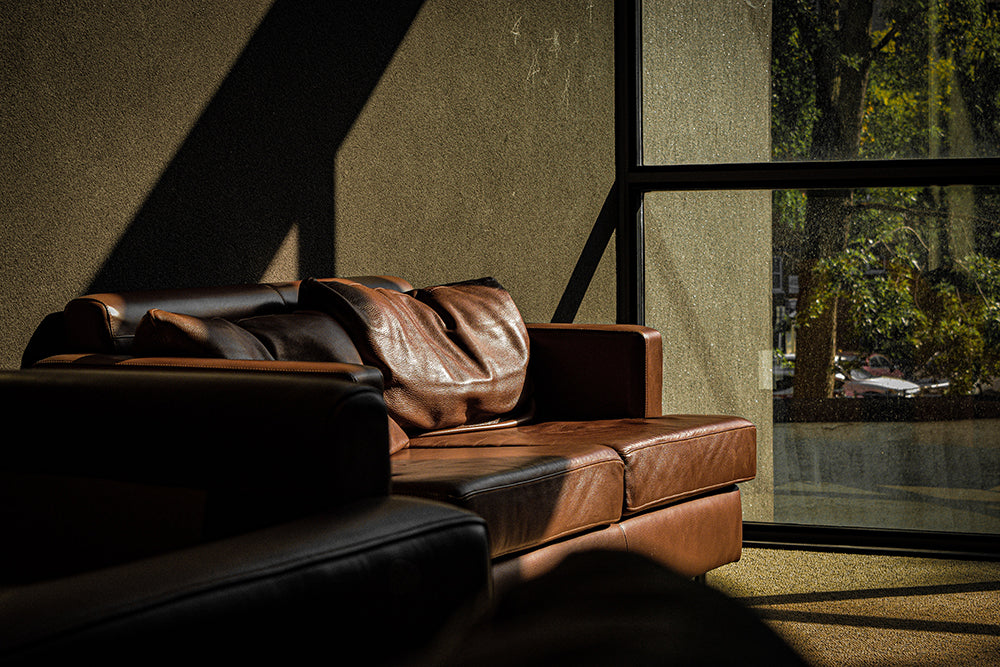 It's no secret that with everyone working from home it has become clear that people fall into two camps- Those who dress like they are still going into the office and those who would rather die than put on a pair of structured anything right now. Either way, we must all work with the unavoidable video conference calls which begs the question- is there a level of dress that could satisfy both camps?  At least from the waist up?
My mother and I fall rightly on either side of this great divide. Today I put on a pair of pants with a button and fly and that felt like a major victory.  Missy on the other hand was in full dress-complete with accessories and makeup when I video conferenced her this morning. It got us thinking… Who is making the best new dressy loungewear for this age of casa-bound living. 
Great Color Palette: Mate the Label
Mate the label has one of the widest selection of colors in haute comfort fashion.  A beautiful palette that is very gram worthy! They are also known for their sustainability practices and use of organic cotton.  
Fun Prints and Novelty Details: The Great
This brand uses fun prints and decorative elements to elevate their lounge looks.  Check out the super wearable The Swiss Dot Bubble Sweatshirt. They also offer an option for custom embroidery so that you can really make it yours. 
The At-Home Statement Piece: OFFHOURS
https://offhours.co/collections/shop-all
If you have ever wanted to channel your inner Auntie Mame this is the brand for you.  Offhours's Housecoat is so chic you are guaranteed to feel like the emperor of your own domain. 
Empowering Loungewear:  femininitees
When you need empowerment while your binge watching the news at home, this is the brand for you.  We love the Nasty women Tees!
You Fancy huh? Olivia Von Halle and BEGG & CO.
OLIVA VON HALLE
https://us.oliviavonhalle.com/
Olivia von Halle's signature luxurious Silk pajamas are so versatile!!— These printed silk pajamas could be worn to bed or to a future gala.  Each design can be styled as separates for so many different outfits. Cut from a lustrous floral-printed silk-satin, it has a relaxed fit that's traced with contrasting black piping.
BEGG & CO.
https://www.beggandcompany.com/
As my mother described to me on the phone, "you know it's the scarf company you girls always steal from me to borrow."  If money is of no issue and you have an A+ scarf game this is the brand for you. A perfect complement to our t-shirt and jeans lounge look slash combo blanket for nap time. 
THE JUMPSUIT: Alex Mill
The best and most affordable Utility jumpsuit on the market.  I own two…. Fasten a waist cinching belt on top to take it to the next level.  This website is a goldmine for affordable staples. 
The Video-Off Options: Lunya
https://www.lunya.co/collections/washable-silk
When you really can't get out of bed to take that video call and need to feel super snuggly, this is an amazing find. Their 100% silk collection is washable which is a nice feature if you are wearing the pieces everyday. 
The Uniform: EVERLANE
Everlane is well known for their cashmere but they also sell one of the best basic t-shirts out there.
The Gold Standard:  Outdoor Voices
https://www.outdoorvoices.com/
The brands whose mission is to get the world moving is now doing so in your living room.  This last winter the company launched their now famous exercise dress which has now become a favorite of OV customers.