Lovard x Off The Menu: Estella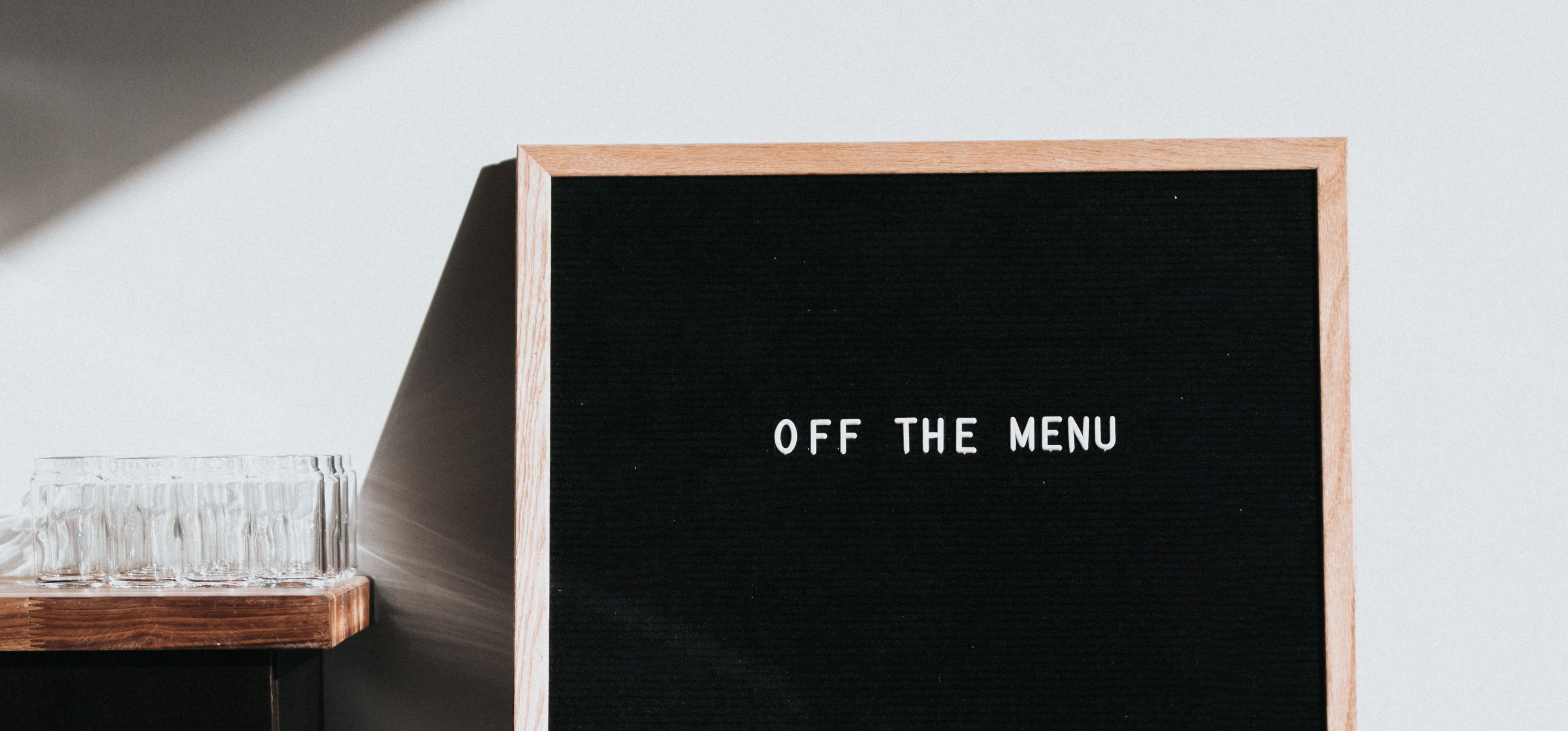 If there's one thing we are dreaming about while stuck inside, it's having a glass of wine and bite to eat outside on a patio in one of our favorite cities. Whether we're in New York, Texas or exploring around the world the Ladies of Lovard always have a new restaurant or cocktail bar on their radar. It's no secret that the Coronavirus has impacted the hospitality industry. Thousands of kitchens have closed around the country with nearly a million restaurant professionals left without any source of income. The bartender who always gives you a free shot or the chef who makes the pasta you have to have every time you're in a certain city is likely without a job. Over the next 6 weeks we'll be chatting with some of our favorite New York City chefs, sommeliers and bartenders on how to bring their favorite restaurant staples to life in the comforts of their own home. We will contribute 10% of every bag sold that week to the featured GoFundMe page, set up to help each restaurant's staff during this uncertain time. 
As we round out the first month of social distancing we can officially say...we've made all the banana bread we can consume (at least for this week) and are ready to trade in the #Corona15 for a #QuaranLEAN. When we're in New York City we love Estela. The space is not much bigger than a subway car up a few flights of stairs on a busy street in Soho with plates of fluffy burrata flying by a busy bar as two bartenders shake up drinks while chatting with guests. The second you enter the restaurant you know you're about to be taken out of your comfort zone in the best way possible. 
One could argue that Estela gave endive the respect it deserves. The restaurant's delicious and very instagram worthy salad has been a long time favorite of ours. A few years ago when Estela's chef Ignacio Mattos came out with the restaurant's namesake cookbook highlighting some of his classic dishes we couldn't have more excited to dig in 
Here's what you'll need….
½ cup raw walnuts (can be left out if you're allergic!) 
1 cup hand torn bread crumbs (day old sourdough is always a favorite)
6 tablespoons olive oil
Kosher salt
4 anchovy fillets packed in oil, drained and finely chopped
1 clove garlic finely grated
2 tablespoons red wine vinegar
Freshly ground black pepper
2 oz. Taleggio cheese, cut into ½" pieces (about ¼ cup)
2 oz. Pecorino duro or Parmesan, broken into ½" pieces (about ¼ cup)
4 endives, sliced crosswise 1" thick
1 teaspoon finely grated orange zest
2 tablespoons fresh orange juice
You can get started by preheating the oven to 350°. Once it's ready, Toast walnuts on a baking sheet, tossing occasionally, until they are slightly darker, for about 8–10 minutes. Take them out and let cool.
Toss breadcrumbs with 2 Tbsp. oil on a clean baking sheet; season with salt.
 Bake, until golden brown and crisp, 12–15 minutes; let cool.
Mix anchovies, garlic, red wine vinegar, and 4 Tbsp of olive oil in a medium bowl, season with salt and pepper to taste. Once you've found your groove add toasted walnuts, breadcrumbs, Taleggio, and Pecorino and toss to combine.
Toss endive, orange zest, orange juice, and white wine vinegar in another medium bowl; season with salt and pepper.
Now comes the fun part. Divide breadcrumb mixture among plates and top with endive. We like to get creative and make a 'log cabin style' pile
Dress the finished product with 1 tablespoon white wine vinegar or white balsamic vinegar.
A brilliant tip a server of ours once told us before we devoured this salad in the Estela dining room...scoop the breadcrumb walnut mix up with the endive like nachos! Utensils optional. 
We get you've got time! So feel free to piece this salad together. The Vinaigrette can be made up to 1 day ahead and left to chill in the refrigerator. Walnuts and breadcrumbs can be toasted 1 day ahead and stored in an airtight container at room temperature.
Don't think we were going to leave you without something to drink! Typically we like to enjoy a salad like this while nursing a cocktail. After flipping through the pages of the Estela cookbook we couldn't help but get inspired by the restaurant's approach to revamping the classics. The 'Bee's Knees' has always been a highlight on any cocktail list. The sweet and soothing combination honey and gin takes the edge off in the best way. Check out our recipe below!
What You Will Need
Cocktail Shaker (if you have one, you can stir as well)
Your favorite cocktail glass, we prefer a coupe. 
For the honey syrup:
1 cup honey
1⁄3 cup hot water
For the cocktail:
1 oz. fresh lemon juice
3⁄4 oz. honey syrup
2 oz. gin, we like Beefeater or Monkey 47!
Instructions
Make the honey syrup: In a container, combine honey and hot water and stir until completely mixed. This can be stored in the refrigerator for up to 5 days!
In a shaker tin, combine fresh lemon juice, honey syrup, gin, and ice.
Shake vigorously and strain into your glass.
Want to make sure you can still enjoy Estela once we re-enter the world? You can donate here to help take care of the staff so they can serve you once this is behind us, and if you're up for a real challenge, there's an entire Estela Cookbook for you to flip through. Order here! All proceeds will go directly to the staff relief fund. To complete the look, Estela is selling T-Shirts that pair well with a salad, a cocktail and Lovard accessories. All proceeds will go directly to the staff relief fund. Get Dressed, Donate, Cook, Eat, Repeat!
We'll be posting our at home Estela, bees knees combo all weekend. Join in on the fun and tag us if you feel like getting creative in the kitchen or behind the bar!