Misahara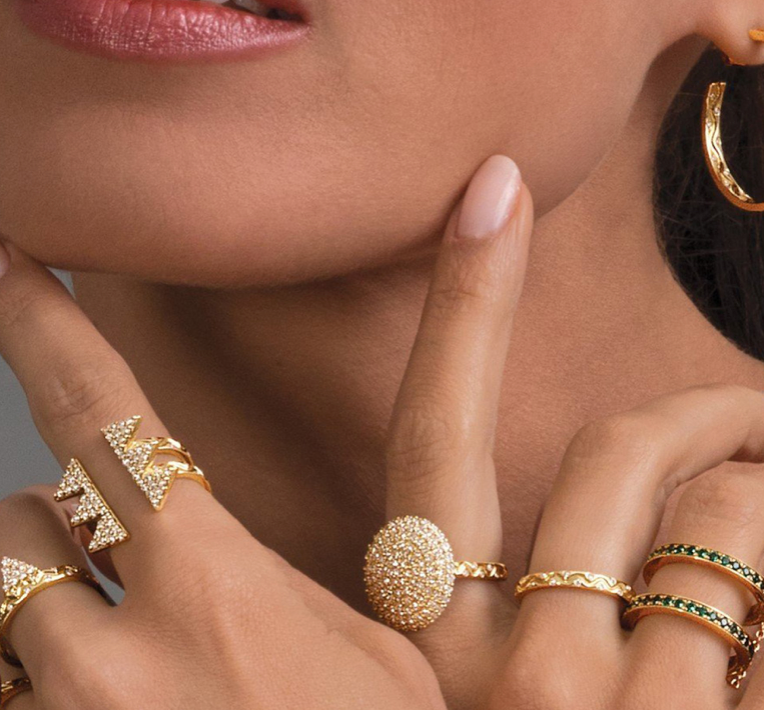 Misahara
, a favorite of celebrities, is a line built with the intention of celebrating heritage and deeply personal moments.  Designer
Lepa Galeb-Roskopp's dynamic designs infuse elements of personal style and nuance, often sourced from her world travels and international influences.
Below are some excerpts from an interview conducted by Lovard. Take a peak:
When did you first become interested in fashion?
My mother was always fashionable but when I went to Paris for the first time as a young teenager, I realized and noticed the artistic value of self-expression through fashion. I have loved it ever since. 
What inspired you to start your own collection? How did you start your line?

Before I started Misahara, my husband would often gift me jewelry and while I liked it, there were always changes I wanted to make and I wanted my jewelry to be different from what everyone else was wearing. I started taking the jewelry to a local goldsmith and editing the designs to create my own unique piece. My friends and family were constantly complimenting my creations and through this I discovered a passion for designing jewelry, so I decided to create my own brand. 
What challenges did you face getting the line off the ground?
Building a business is hard and takes guts. I did not have a set guideline or any previous experience building a jewelry brand, I just knew I wanted to have the best quality and create special designs that you could not find anywhere else. Over the last 7 years we have had a lot of hard knocks, but we've persevered by staying authentic and working hard. 
Tell us about your latest collection.
Our most recent Collection that launched a few short weeks ago is called, Mosaic Ice Re-Imagined. The Collection is an offshoot of a previous line by the same name. This new interpretation was created out of an expressed interested from our amazing clients to bring and all white gold Collection to our offering. I've worked with white gold before – here and there – but this is the first time I have created an entire Collection in that color. We used princess cut diamonds to give the icy vibe and paired with the 18k white gold, it's amazing. 
Beyond our reputation for creative design and emphasis on emotional connection, the Misahara name has become synonymous with craftsmanship. Each piece of Misahara jewelry is hand fashioned, thoroughly inspected, and reviewed to ensure the finished product meets Lepa's exacting standards. We only source our gems and metals through ethical partners, illustrating our commitment to sustainability and establishing us as stewards for the international communities that influence our designs.