Ladies We Love: Charlotte Fox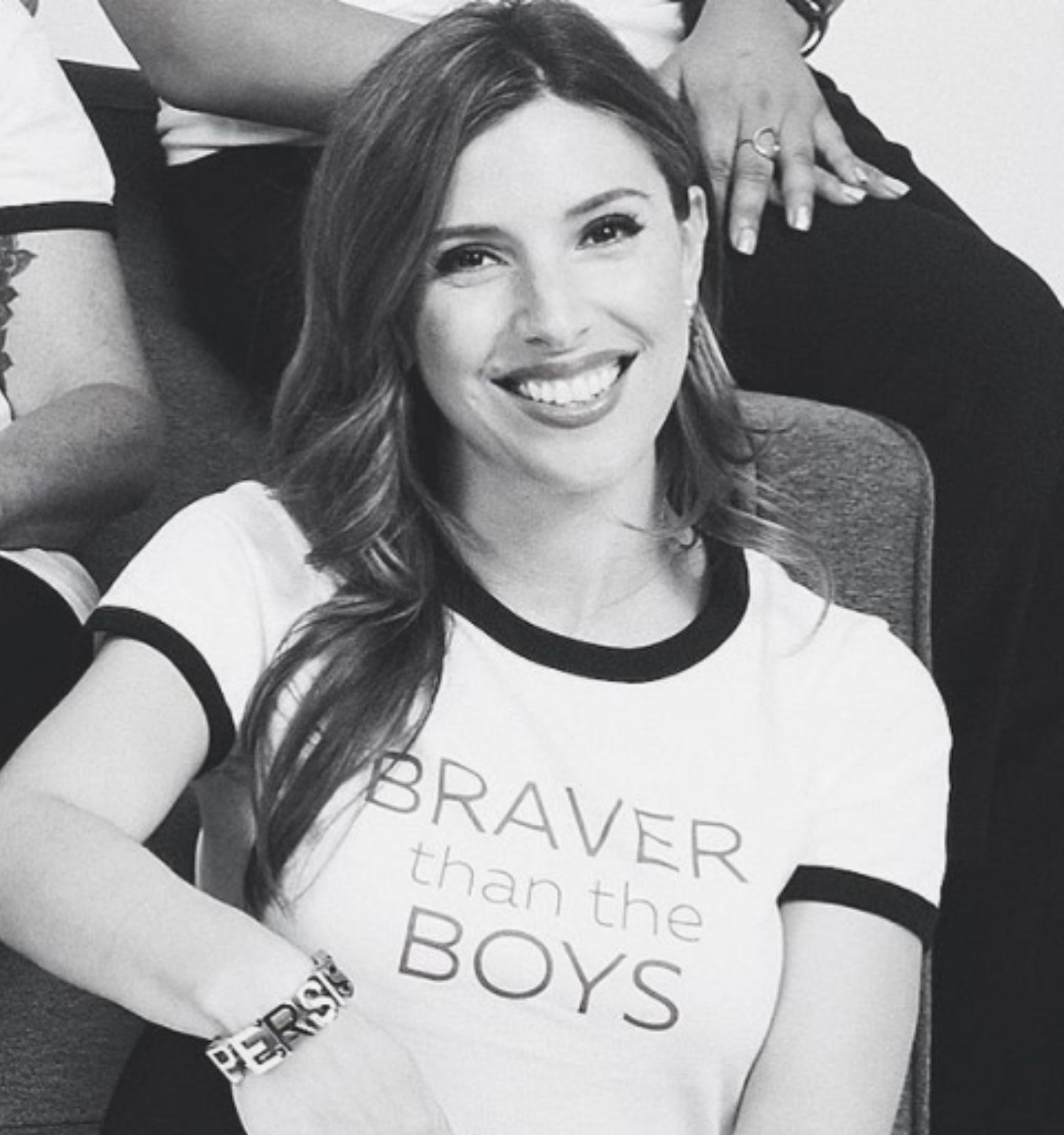 Kate and Missy Falchi created Lovard with the idea that a woman should invest in handbags and jewelry that don't stand for a particular occasion. Our accessories are meant to stay with you from breakfast meetings, happy hours and everything in between. Kate and Missy wouldn't be the designers they are today if it weren't for the many different women who have entered their lives. It is these lessons and friendships that have given the designers the understanding of how important it is to take in the details of the journey each piece of Lovard will go on. From a lawyer taking her violin bag from the office to a first date, to a mom picking her kids up from school in our toggle necklace, to a chef who relies on her chevron flat zip to keep all of her recipes. Lovard is a Girl's Girl. It's our mission not just to create great accessories, but to link those back to platforms to help women grow. From the beginning we have worked with organizations such as Emily's List and Planned Parenthood as a way of giving back and coming full circle. We are so inspired by the stories of the women we love, we wanted to share them with you.
We sat down with our friend Charlotte Fox, Director of Communications for the International Women's Media Foundation (IWMF) a Non Profit Organization that works to unleash the power of female journalists to transform the global news media. Located in Washington, D.C, the IWMF works around the globe with a mission to elevate the status of women in the media. The organization has created numerous programs and events to help women in the media develop tailored responses to the many obstacles they may face as journalists in both their careers and personal lives. In a time where journalists and women alike are both in such a vulnerable place in history, the IWMF makes it possible for the brightest minds in journalism to speak their truth, while building a runway for incoming talent and creativity to thrive.
We loved sitting down with Charlotte, hearing her story, chatting about the world we are living in, along with all things LOVARD!
What is your name and what do you do?
Charlotte: My name is Charlotte Fox and I am the Director of Communications at the International Women's Media Foundation.      
What does the day to day look like at the IWMF?
Charlotte: I oversee all of the development and execution to promote the IWMF's unique value proposition – the protection, support and recognition of female journalists – and the safety training, byline opportunities and emergency support that the organization provides. 
Has working remotely changed your sense of community with your coworkers?
Charlotte: I work with a team of women who all truly love their jobs. Yes, we're all coming and going from different places and not in the same room anymore, but I think it's that bond of really believing in our work that keeps us moving forward like nothing has changed!
It's no secret that the last few years have been an interesting time for both women and journalists. How has this changed your work?
Charlotte:It is interesting because now more than ever there is a lot of mistrust in the news. With the pandemic along with all of the other cultural shifts that have happened over the past year my job has definitely changed, but at the end of the day it's still the same- to uplift and support women within the field of journalism. 
Dream dinner party with your top four favorite ladies? Can be alive or dead, famous or not.
Charlotte:OOOOF! I would say...Kate and Missy Falchi, Aurora James and Susan Zirinsky. 
Favorite Piece of Lovard?
Charlotte:The Natural Python Violin It's a new classic! There's nothing like it: design and quality! 
In three words, how would you describe Lovard?
Charlotte:Luxe, Luscious and Liberating