Kamaria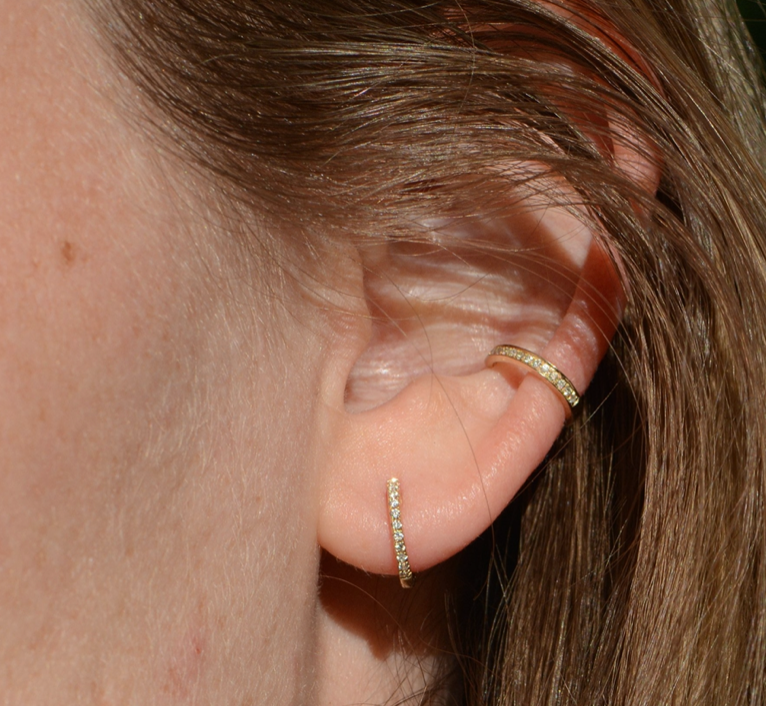 Kamaria
, is a brand founded on the purpose of supporting survivors of
power-inequality trauma, including sexual assault, intimate partner violence, domestic violence, stalking or hazing during their pursuit of a higher education. Elli and Kristen, are extremely talented designers who understand the power of fashion and the messages we send with our purchasing power. Here, Design meets empowerment, we are so proud to feature them on Lovard!
10% of Kamaria's proceeds benefit Restore Dignity, the brand's non-profit which gives direct support to survivors.
When did you first become interested in fashion?
E: When I was 13, I moved to NYC to work for FORD Models. Within two years, I was lucky enough to work with Target, Macy's, and Annie Leibowitz. I loved how professional, creative, and impactful the fashion industry could be. Growing up, I always wanted to introduce my cousin Kristen to this incredibly creative world because I knew she would thrive as an artist. In 2015, we moved back to the city again as jewelry apprentices in the Diamond District with the goal of starting our own company. On our first day, we took the same elevator that I used to ride for my modeling castings to drop off wax molds for ring castings a few floors below.
K: I became interested in fashion from a very young age. I remember picking out my own outfits as young as 3 or 4. I have been interested in art for as long as I can remember – I designed and made clothes for my Barbies, beaded up colorful bracelets, made my own art projects, and minored in art in college. Growing up near Ellie was really cool because we could do our art projects together, and I was also able to go see her modeling photoshoots in New York.
What inspired you to start your own collection? How did you start your line?
We started KAMARIA to support survivors of power-inequality violence. We are both survivors of sexual assault and started making jewelry as a form of coping with our own trauma. During our Title IX activism, we would gift jewelry to other survivors to let them know they are not alone. We realized that one way to support survivors on a more sustainable level was to build an economy with jewelry to fund our non-profit Restore Dignity. Through Restore Dignity, we give financial assistance to student survivors in the form of tuition, rent, medical bills, and food assistance.
What challenges did you face getting the line off the ground?
Our biggest challenge was our lack of contacts in the jewelry industry; at such a young age with zero experience it was hard to be taken seriously. We had to knock on many doors in NYC's Diamond District until a third-generation jeweler took us in for an apprenticeship. We also had to physically travel to other countries (India, Hong Kong, Italy, and Thailand) with no previous introductions to find and source our materials. Initially, we were met with great skepticism, but after we explained our mission, the doors opened.
Tell us about your latest collection.
Our latest collection featured on LOVARD is everyday fine. We use 14k gold and mini diamonds for an affordable luxury line. Our collection is also inspired by the beauty of imperfections. Our diamond slices are irregular shaped stones that naturally occur in nature.
Our evil eye studs and arrow necklace are reminders to envision your future and take aim!
As survivors and cousins, we know the power of being in a supportive community. We want to share those same feelings of validation, hope and dignity that every survivor deserves.
Kamaria means "moonlight" in Swahili. Our goal is to empower women and men by wearing our jewelry. Even in the dark of night, the moon provides a beacon of light and hope. Like the moon, even in the darkest times, you too can reflect light.
- Ellie and Kristen